2011-11-07: Shard of The Dead Ends Today
Shard of The Dead Ends Today
Posted Nov 7, 2011 18:11:10 EST by Kai Schober on the UO Herald.
The struggle between Order and Chaos has come to an end and the hunt for the Butcher is over. As the dust settles we get a look at the heroes on the Shard of the Dead. Vicious battle have been fought and these are the results as reported by the heralds: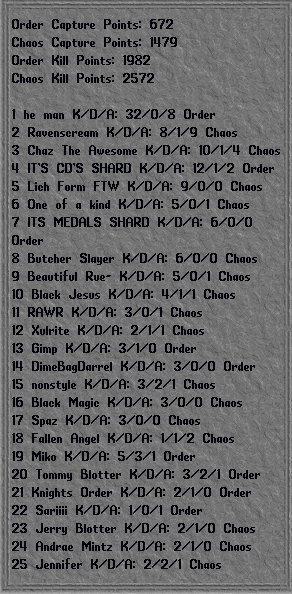 Thank you for your participation in this year's Halloween shard. We hope you had as much fun as we did.
See you in-game,
The UO Team