2012-12-22: Happy Holidays!
Happy Holidays!
Posted Dec 22, 2012 12:38 -0500 GMT by Tim Chappell on the UO Herald.
With the holidays quickly approaching we wanted to let everyone know that the team will be out of the office until January 2nd. Not to worry though; our elves will continue address any issues that may come up over the holidays.
Best wishes to all and we hope the New Year finds everyone healthy and happy.
From our family to yours: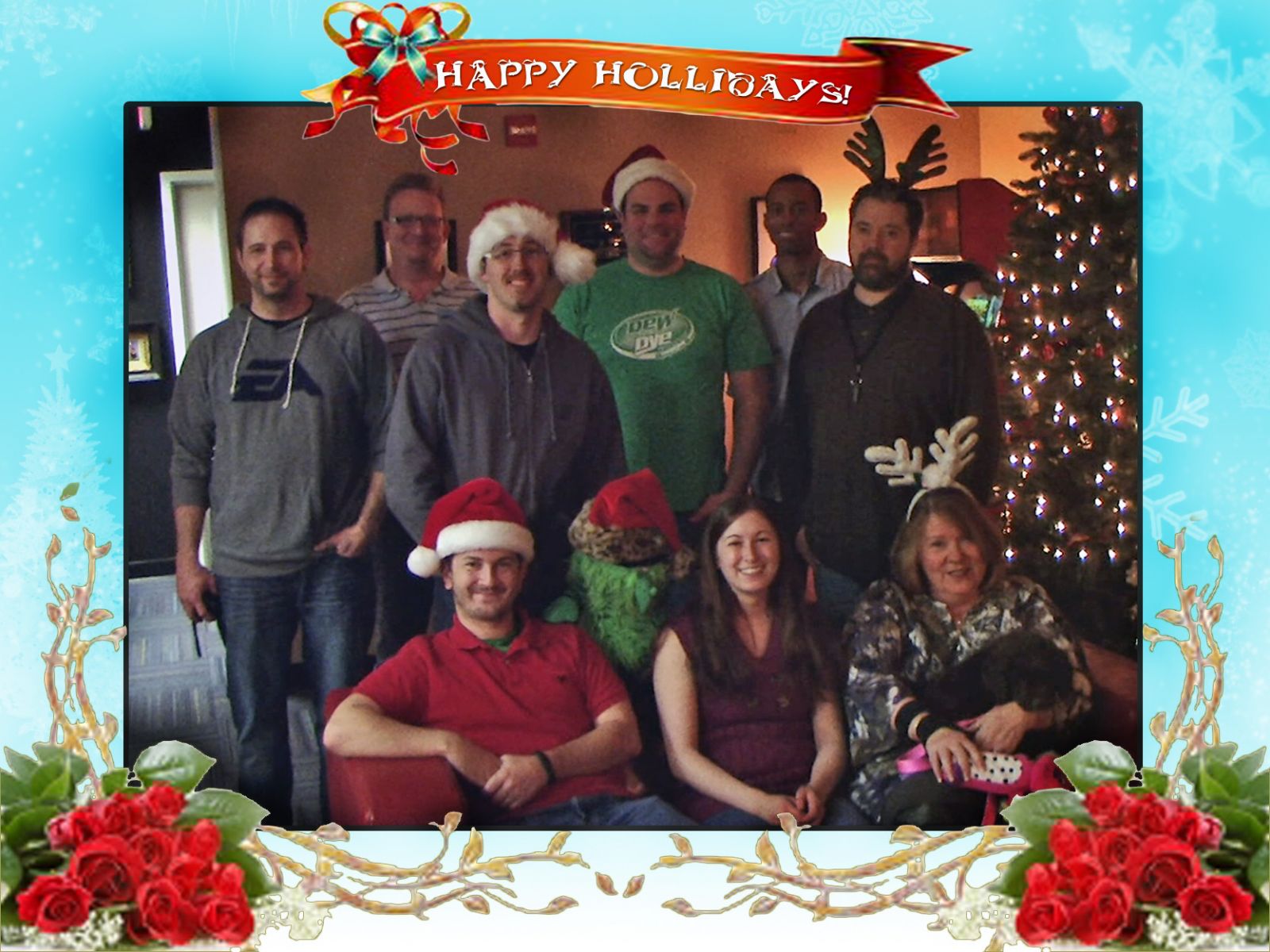 Tim "Dropixel" Chappell, Mike "Phoenix" Moore, Jeff "Gryphon" Skalski, Greg "Kyronix" Havlusch, Stephen "Bleak" Brown, Michael "Misk" Armstrong, Jonathan "Truji" Berkel, Jim "Onifrk" Crawley (Represented by the green puppet), Beth "Inarea" Garwood, Bonnie "Mesanna" Armstrong and her new puppy Mo.