Atlas/Tokuno/Dungeons/The Citadel
The Citadel
"Magic... The darkest magic. My soul swims in it... Scattered across time, trapped in the world of formlessness..."

The Citadel is the stronghold of a large ninja clan in the Tokuno Islands. The clan is now under the leadership of a mistress called Travesty.
To enter the Citadel you must be on the 'Evidence' quest given by Sarakki the Notary in Britain.
Entrance to the Citadel is gained by double clicking the crate found at the fisherman's hut on Isamu-Jima.
You will find yourself in a garden.
Travesty is a powerful changeling who hides in a room that can only be accessed if you first gather three keys from the Black Order Ninjas in the dungeon and drop them on the table in the central room. This will result in three master keys that will take you to the peerless area.
The Keys
Blue Key
Red Key
Yellow Key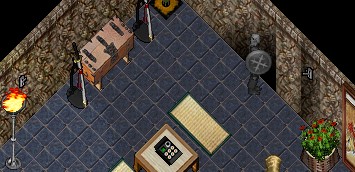 From the entrance room, turn left, and click on the red trapped switch on the west wall to unlock the door, then double click the hidden door.
You will now be in the top left part of this area.
Travesty
Links and such to build this page:
http://uo2.stratics.com/questing/citadel-route-finder/

The other two mini-bosses: Dragon's Flame Grand Mage Tiger Claw Master Thief

The maps and pictures: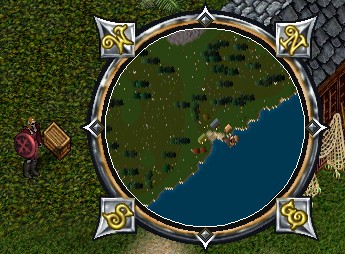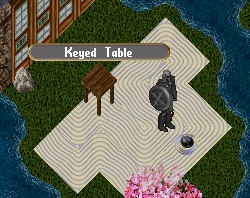 1
2
3
4
5
6
7
8
9
10
11